Welcome to the Philthy Phitness Enhance your Lifestyle!
Philthy Phitness is the expert in the fitness training of over 50's in the North Ryde area. We are into OUTDOOR FITNESS TRAINING. We work tirelessly to meet your needs no matter what sort of condition you are in. Even if you have High Blood Pressure, Cholesterol, Arthritis, or Diabetes we can help you achieve your goals.Check out our services offering different packages to meet your goals.
Do you feel that over 50's are left out of the exercise experience? Do you feel that fitness trainers are more interested in people younger than you? Do you feel that gyms just don't provide the motivation to get you moving?
Well, Philthy Phitness has the answer for you.
We are passionate about over 50's and providing all the tools and beliefs that will help you succeed in your lifestyle fitness goals.
All exercise and fitness classes are held in surrounding outdoor parks in the North Ryde area.
This means we are conveniently located for clients in North Ryde, Eastwood, and Marsfield.
Find out more about the services we offer that will get you the results you have longed for no matter how fit you are, what stage of life you are, or what budget you are on.
If you would like a no commitment chat, face to face, you can. We invite you to a complimentary health, fitness and lifestyle appraisal, where we can discuss what would work for your goals, budget and schedule. Either call us on 8875 7985, or complete the contact form.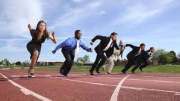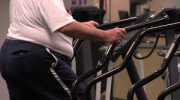 Office hours
Sun 8am-10amMon-Fri 6am-8pmSat 8am-11am
Contact form
Click here to get to our contact form